Grand Grandman's Grand Adventure
A downloadable Grand for Windows
GRAND GRANDMAN'S GRAND ADVENTURE IS THE RADEST GAME BY DURDGE-O.
IN THIS GAME YOU FOLLOW "GRANDMAN" A SUN HUMAN HAS LOST HIS WAY AND IS NOW TRYING TO RECLAIM HIS LOST FORTUNE IN A ODD WORLD.
CAN YOU MAKE SENSE OF ALL OF THIS?
CAN YOU SAVE "GRANDMAN"?
....AND CAN YOU BEAT THE GAME?
(THE CUTSCENES HAVE LITTLE MEANING AS THEY ARE FROM GRANDMAN'S PERSPECTIVE! GRANDMAN IS A BIASED AUTHOR AND THE WORLD IS SEEN FROM HIS EYES, IT IS HIS STORY. BE WEARY THAT THE STORY IS POETIC GARBAGE, HAS NO MEANING, AND IS THERE FOR GIGGLE FACTOR.)
YOU CAN FIND ALL OF THESE THINGS OUT BY PLAYING
"GRAND GRANDMAN'S GRAND ADVENTURE"
A FREEWARE TITLE AVAILABLE FOR DOWNLOAD AT ALL TIMES.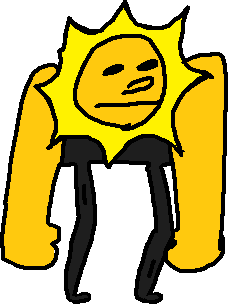 (Game is Windows only.)